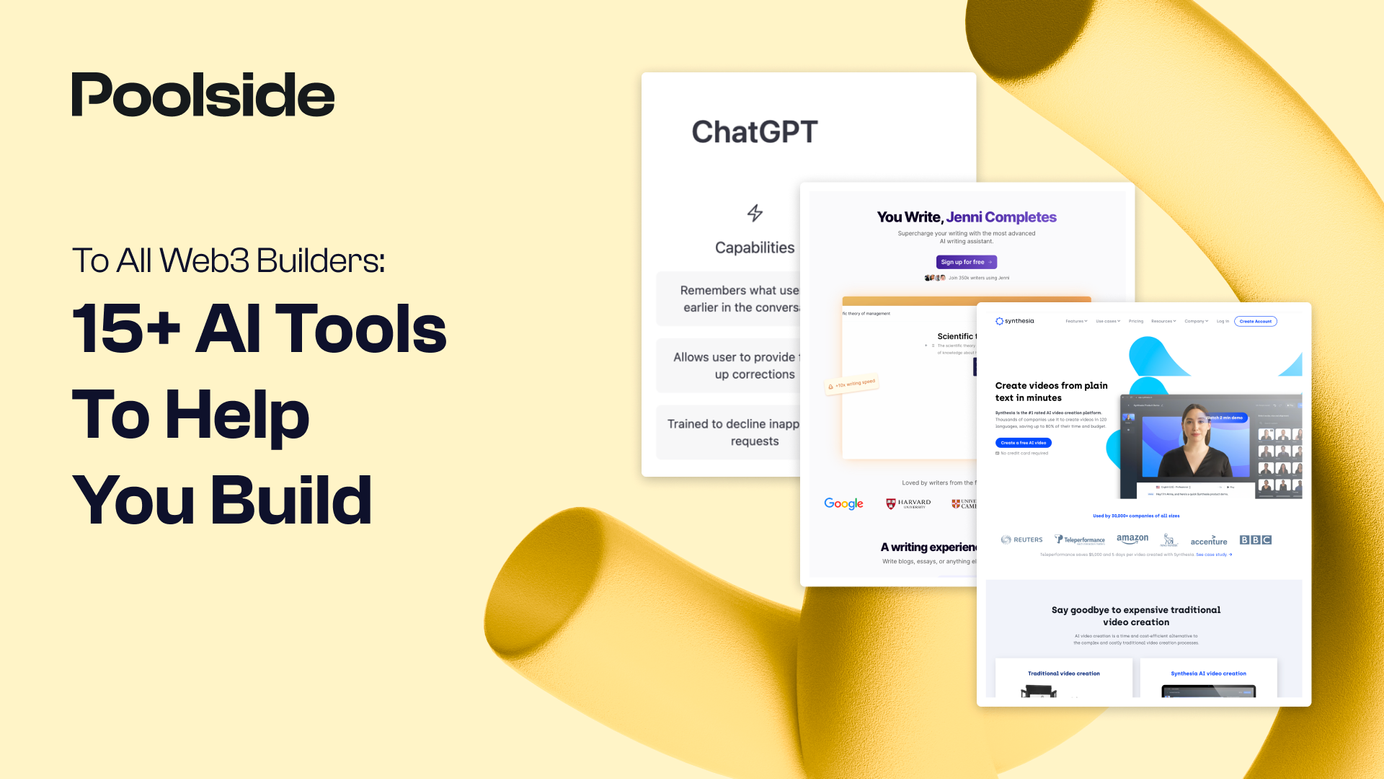 To All Web3 Builders: 15+ AI Tools To Help You Build
Exploring business areas where AI can assist you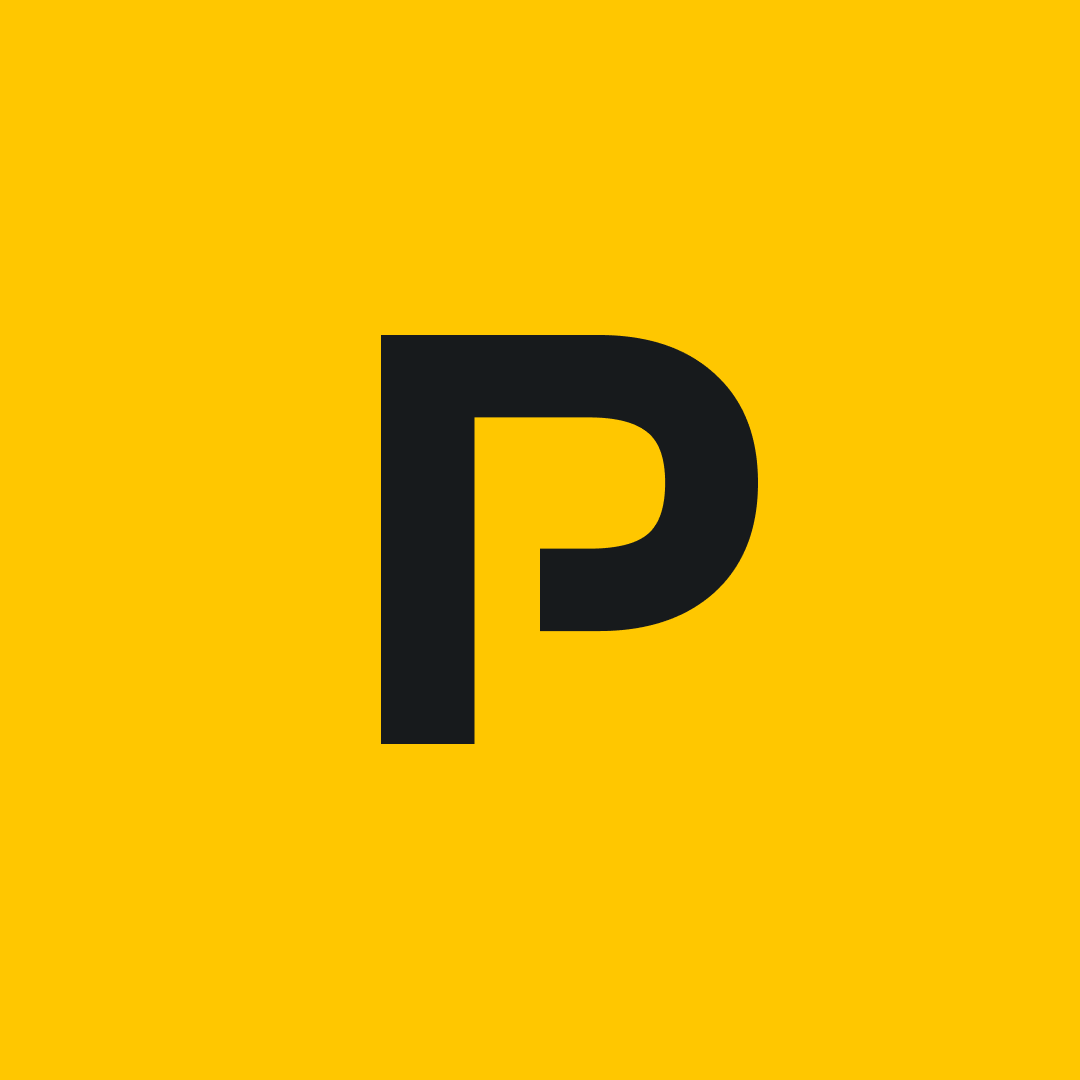 To All Web3 Builders 15 AI Tools To Help You Build 1
Artificial intelligence is no longer a promise or a distant reality. AI tools have been making headlines for a good reason, and in this blog post, we will explore how more than 15 tools assist different Web3 use cases. Content creators, product managers, developers and other Web3 builders are seeing their jobs being affected in a whirlwind of change. Let's get right to it.
Content creation
We will, of course, start with ChatGPT. The language model chatbot developed by OpenAI has become the Internet darling, with every single media outlet singing its praises. The potential behind the chatbot has sparked debates about the future of content creation as a whole. ChatGPT has demonstrated the ability to answer questions and create original content with a few prompts in astounding clarity.
ChatGPT is not alone in this wave.
When talking about content creation, you understand the long process of repurposing content to fit the requirements of each different platform. Crop, film, resize, write captions, and all the other creative details necessary to prepare content for social media avenues. That all goes away with Repurpose.io. YouTube, TikTok, Instagram, Facebook, Zoom, Google Drive, Dropbox, and Audio Podcast content can be automatically cut up into unlimited pieces of content optimized for each platform.
Marketing research
Moving on to the second use case, there are a lot of tools that help with marketing research automation. MarketMuse is a perfect example, enabling content creators to dramatically reduce the time spent on competitive analysis, SEO, and overall research. This tool audits your content to evaluate its relevance with desired keywords. It then provides insights and recommendations to improve the content and, ultimately, the ranking.
A part of marketing research is tracking the pulse and sentiment around your brand. Brand24 is a social listening tool that tracks feedback (good and bad) in real-time. You can create reports and track every mention of your brand on social media, news, blogs, videos, and more. The same goes for NetBase Quid, which analyzes audience reactions to help you regulate crisis management and brand health.
Customer support
Analysts agreed that Amelia is the market-leading Conversational AI solution for 2022. Perfect for optimizing your hiring process, the tool is multi-faceted with unlimited potential. It allows you to build a Digital Employee Builder and scale it for your business and vertical. It can interact with over 40,000 customers through monthly chats and phone calls.
Trengo is a customer engagement platform that consolidates all customer channels and conversations on one platform. With 50+ integrations, support tools and real-time reporting options, it allows you to manage all customer conversations at a scalable speed.
Quickchat is another platform that has made waves as it allows you to build a multilingual AI assistant that talks to clients as close to a human as possible.
Code auditing
Snyk by DeepCode provides a developer-friendly experience that automatically finds and fixes vulnerabilities in your code, open source, and containers. Scan your source code in minutes to assess, prioritize, and fix issues.
NFT/game creation
The evolution of AI tools has affected the NFT and game creation space. Let's look at some examples. Humans.ai is creating an all-in-one platform for AI-based creation and blockchain governance, bringing together a community of stakeholders interested in using artificial intelligence. Humans.ai is building the technological framework for AIs to be created and used at scale on-chain. They brought the first Bored Ape NFT to life with AI technology.
Another great example, dotmoovs is a sports app which reads your behaviour and uses Artificial Intelligence to allow its users to compete for rewards in their favorite sports against others players around the world.
Are you working on a cool AI x Web3 Project?
If that's the case, say hello to Poolside Accelerator. This initiative was put together to empower founders to build, launch and scale in the Web3 space. From end-to-end support with your tokenomics and marketing strategy to demo days with mentors and investors, this is an accelerator program that wants to see ideas go from the drawing board to the open market.
With up to $100,000 in initial funding and access to follow-on capital during and after the program, this is a platform that can propel your project to new heights.
Does that mean you no longer need to hire?
Such significant progress begs a reasonable question: will AI take over content creation jobs in Web3? Will everything be automated, and we'll be simply overseeing the process?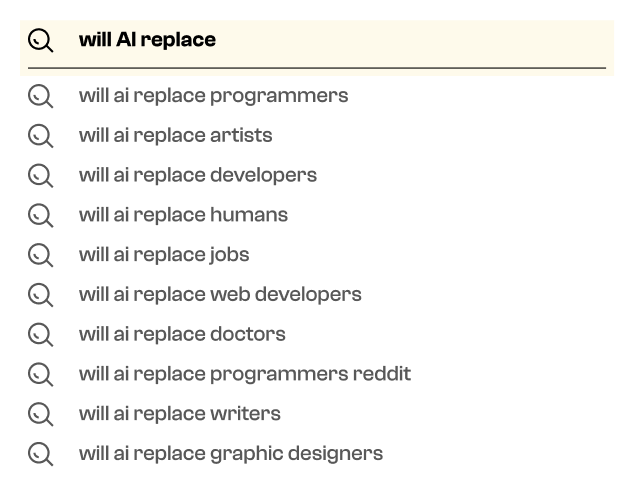 Not exactly.

We've been here before, and you only need to look a few years back to spot the pattern. It wasn't long ago when Photoshop shook the design world to its core. Did it replace graphic designers? No. It merely helped them improve and create a new version of art. Did algorithmic video editing or chroma key screens replace actors? No. It merely advanced the film industry as a whole.

Artificial intelligence tools are precisely what it says on the tin — tools that help people excel and progress in their job. In our case, Web3 builders should continue to look for talent, polish their own skills and never stop researching your topic of interest. AI tools reduce repetitive work and unlock the potential for higher productivity.

We love lists here at Poolside so we found it fitting to end with one. We curated a list of 30+ AI tools for you to navigate. Let's make 2023 a productive year.

About Poolside
Poolside Web3 accelerator is a 12-week remote combined with a 1-week in-residence (Lisbon) program designed to take the project from inception to execution to market. Selected projects will access initial funding and mentorship in marketing, token economics, legal, funding, business, blockchain, listing, and others.
Poolside Newsletter
Join the newsletter to receive the latest updates in your inbox.
---