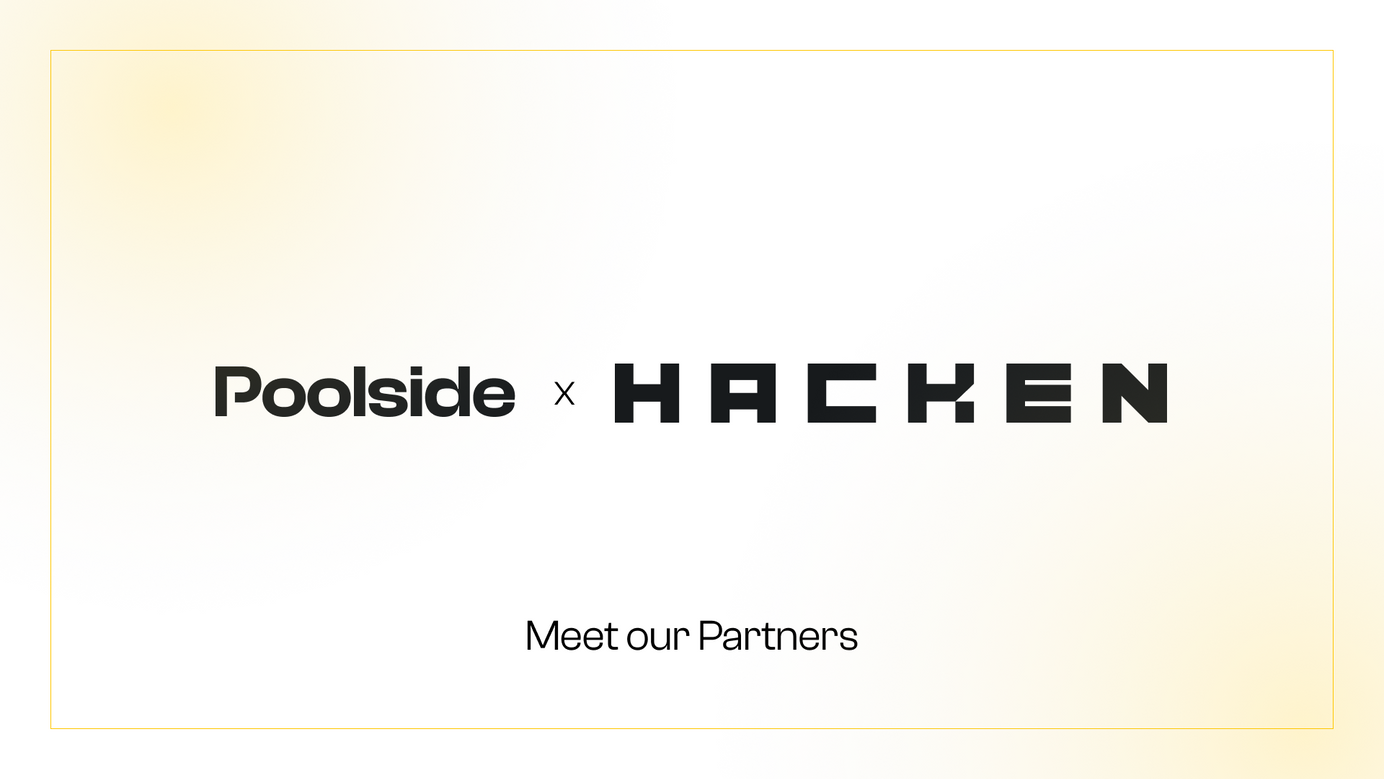 Meet our partners: Hacken
Hacken aims to make Web3 a safer place by protecting projects from potential hacks.
In the rapidly evolving Web3 landscape, the safety and security of our ventures are paramount. As part of our unwavering commitment to ensure our community is protected with the best, we're delighted to spotlight a partnership that takes security to the next level.
Renowned industry auditor
Hacken is one of the most trusted blockchain security auditors, on an ongoing mission to make Web3 safer by contributing to security standards. Their suite of services includes:
Smart Contract, dApp, and Blockchain Protocol Audits
Penetration Testing
CCSS and Proof of Reserves Audits
Tokenomics Design and Audit
Thanks to their innovative offerings like HackenProof bug bounties and CER.live cybersecurity rankings, Haken's services have been embraced by industry leaders such as BNB chain, NEAR, and Polygon. Plus, they hold trusted endorsements from CoinGecko and CoinMarketCap.
Hacken x Poolside
"We've always believed that by collaborating, we can achieve more. Partnering with Poolside Accelerator is a perfect match for our goal to improve blockchain security and unlock its potential. Together, we want to give blockchain creators the tools, expert advice, and support they need to not just handle shifts but to truly do well in this ever-evolving field"
- Dyma Budorin CEO @ Hacken

How does our partnership with Hacken benefit Poolside Accelerator projects and the broader Poolside community?
Hacken extends its expertise to find the best security services relevant to your project. On top of that, Poolside partners enjoy exclusive discounts, ensuring the best security without breaking the bank. Interested? Reach out to us for further discussion!

Find out more about Hacken
Website | Twitter | LinkedIn
About Poolside
Poolside is an ecosystem designed exclusively for Web3 builders. With its suite of services and expert resources, Poolside helps Web3 projects make a splash in the rapidly evolving world of Web3. In addition to being a physical hub at the heart of the Web3 district in Lisbon, Poolside also hosts a remote accelerator program that takes selected projects from ideation to market launch, while providing initial funding of up to $100,000. The Poolside ecosystem is rapidly expanding with key partners and a growing community of Web3 builders, mentors, and investors.

Poolside Hub | Web3 Accelerator | Podcast
Poolside Newsletter
Join the newsletter to receive the latest updates in your inbox.
---